Supplements

Online Ordering with Safe, Convenient Delivery
During this unsettling time surrounding the COVID-19 pandemic, you can order and re-order your supplements online in the safety of your home.
Over 300 brands20% off
suggested retail prices (lower than Amazon)
FREE SHIPPING
on orders over $50
Peace of mind that you receive high quality, dietitian approved products
(You don't know what you are getting from Amazon)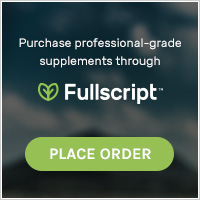 ---
​Plantworks Protein Powder
Finally! A plant-based protein powder that tastes great and is as bioavailable as whey! We LOVE the taste of Plantworks 100% plant-based protein powder with all 9 essential amino acids including Branched-Chain Amino Acids (BCAA's -vegan sourced), and it dissolves easily with no gritty aftertaste common in other protein powders.
High Quality, Dietitian Approved Protein Powder
Use Promo Code VITAL15 at checkout to get
15% off
plus FREE SHIPPING
Two Delicious Flavors -- Chocolate and Vanilla in Both Single Serve Pouches and 15 Serving Bags

Each serving has:
20 grams of plant-based protein -
Pea, Mushroom, Pumpkin, and Rice
0 Sugar and 7 grams of Fiber
No Dairy, Soy, or Gluten
Adaptogens and Super Herbs
All 9 Essential Amino Acids
---
Online Workshops and Webinars
Coming Soon!!
Have fun learning about nutrition and health from home! Angela is in the process of converting several classes including her very popular
Nutrition Learning Series
of live Lunch and Learns into online courses you can enjoy from the convenience of your home!
Nutrition Learning Series: Meal Planning Made Simple, Snack Hacks, and Supplement Do's and Dont's
Stay tuned!